Castelló Baking Powder
Natural, low sodium, baking powder
In pursue of our commitment of bringing to our clients healthier products and ingredients, we have developed a natural, ORGANIC and LOW SODIUM baking powder. Our product is also gluten free, phosphate free and aluminum free. It provides the finest texture and volume to your cakes, muffins and other baking products. Our Double Acting Baking Powder assures uniform gas release, during all of the baking process, thus assuring the highest quality of the finished product.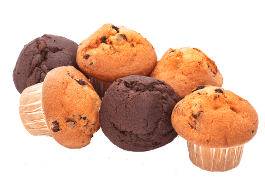 Organic baking powder:
Corn starch from EU organic agriculture, acidulant Cream of Tartar (Monopotassium Tartrate (E-336i)), baking agent (sodium bicarbonate (E-500ii))
Natural, low sodium, baking powder:
We only use natural ingredients as follows: Glucono-Delta-Lactone (E-575), Sodium Bicarbonate (E-500ii), Cornstarch, Monopotassium Tartrate (E-336i).