Natural L(+) Potassium Tartrate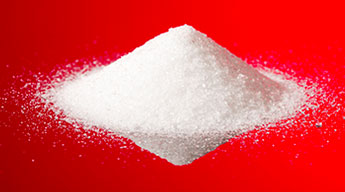 POTASSIUM TARTRATE, is a white powder. The product is NATURAL and is manufactured from natural raw materials. Manufacturing production process is followed by an exhaustive quality control guided through the expertise of our technical staff. The totality of the equipment has been designed by the most advanced technology and computer systems and built on stainless steel. It is included in the list of FOOD ADDITIVES under code E-336(ii).
Potassium Tartrate Applications
OENOLOGY
Used to decrease the acidity of wines. Since it is a tartaric salt, it respects the composition of the wine better than any other neutralizer.
PHARMACEUTICALS INDUSTRY
COSMETICS INDUSTRY
LABORATORY REAGENT
L (+) POTASSIUM TARTRATE
DIPOTASSIUM TARTRATE
NEUTRAL POTASSIUM TARTRATE
SOLUBLE TARTRATE
Chemical formula: COOK-CHOH-CHOH-COOK.1 / 2 H20
pH (1%) in water: 7.0-9.0
Boiling point: 200ºC
Solubility in water: Very soluble in H2O. One g dissolves in 0.7 ml of water.
Density at 20ºC: 1.98
Specific rotation: +26º to +28º
Description: white powder or small crystals
Content: Minimum 99%
Principal impurities: Conforms with the limits established in the most recent editions of the FCC, BP, USP, European Director, and the Oenology Code.