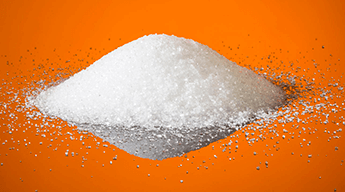 Rochelle salt, also known as POTASSIUM SODIUM TARTRATE, is a white crystalline powder or colourless crystal, which is obtained by treating the natural raw tartaric material. Our Rochelle Salt is manufactured in a completely automatic unit plant. From this optimum automation, we are able to control every step at the production process and guarantee a natural product of high quality, which conforms to the latest requirements of the international pharmacopoeias. Because of its widely diversified applications, we offer the product in colorless crystals and also in white crystalline powder. Rochelle salt is included in the list of FOOD ADDITIVES under code E-337.
Applications Rochelle Salt
TREATMENT OF METALS
MICRO-ELECTRONICS INDUSTRY
PIEZOELECTRICAL EFFECT
HARDENING RETARDANT FOR PLASTER AND CEMENT
SILVER-PLATING OF MIRRORS
FOOD INDUSTRY
Production of pectins and jellies
MEAT PRESERVATIVE
PHARMACEUTICALS INDUSTRY
LABORATORY REAGENT
Fehling solution, determination of uric acid
TOOTHPASTE
CIGARETTE PAPER
Combustion regulator
L (+) Rochelle Salt
Potassium sodium tartrate
Sel de Seignette [French name]
Double tartrate of potassium and sodium
Chemical formula: NaKC4H4O6 , 4H2O
Description: colorless crystals, white powder
Merck Index number: 6381-59-5
Melting point: 70º-80ºC
Solubility in water: 73 g. Sal de Rochelle/100g of water at 20ºC. Practically insoluble in alcohol.
Crystalization system: rhombic crystals
Content: Not less than 99% and not than 102% C4H4KNaO6
Principal impurities: Conforms with the limits established in the most recent editions of the FCC, BP, USP, and NF.