Tartaric Acid is present in many fruits and the only use for industrial production is grapes. Our Tartaric Acid is a natural product that is derived from by-products of the grape. Our Tartaric Acid is a food grade product and it is Kosher certified. Used in many different applications due to its properties as: antioxidant, acidifier, flavor enhancer, stabilizer and sequestering agent. It is included in the list of FOOD ADDITIVES under code E-334.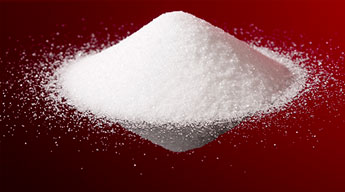 Applications Tartaric Acid
FOOD INDUSTRY
– As acidifier and natural preservative for marmalades, ice cream, jellies, juices, preserves, and beverages.
– As effervescent for carbonated water.
– As emulsifier and preservative in the bread-making industry and in the preparation of candies and sweets.
OENOLOGY
Used as an acidifier. Used in musts and wines to prepare wines that are more balanced from the point of view of taste, the result being an increase in their degree of acidity and a decrease in their pH content.
PHARMACEUTICALS INDUSTRY
Used as an excipient for the preparation of effervescent tablets.
CONSTRUCTION INDUSTRY
Used in cement, plaster, and plaster of Paris to retard drying and facilitate the handling of these materials.
COSMETICS INDUSTRY
Used as a basic component of many natural body crèmes.
CHEMICAL SECTOR
– Galvanic baths
– Electronics industry
– As mordant in the textile industry
– As an anti-oxidant in industrial greases